Scotland-Log-Cabins, Self-Catering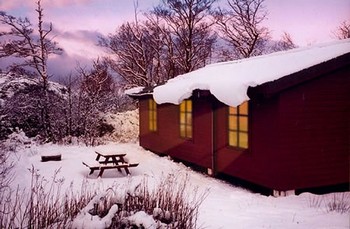 Duirinish Lodges near Plockton


Scotland's self-catering accommodation has become very popular recently and many companies and individuals are offering a wide range of Scotland's self-catering log cabins and chalets for you to enjoy as a home from home for your holiday.
Self catering gives you and your family the freedom to enjoy your time in Scotland without the restrictions of set meal-times or routines that may otherwise clip your wings in a hotel or bed and breakfast establishment.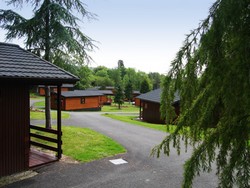 The Conifers, Dumfries

Here I want to let you see a sample of the cabins and the delights they have to offer. These cabins and lodges, which can be found all over Scotland, give you the freedom to choose from the many outdoor activities that the lovely Scottish countryside offers: hiking, water skiing, fishing, bird-watching and pony-trekking in summer and skiing or snow boarding in the winter...so many choices!
All you have to do is choose your favourite location!


These are nicely appointed accommodations, some Canadian log style and some Scandanavian chalets, often able to individually accommodate up to 6 people comfortably. Many have fire places, hot tubs, washer/dryer facilities, private barbeques and outside play areas for your children.. Some will allow you to bring your dog, or even your own horse!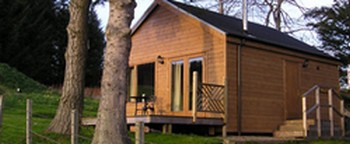 Near Pitlochry

Argyll, The Trossachs and Loch Lomond
There are plenty to choose from in all different areas of Scotland and they vary in size and scope, but here are a few suggestions so that you may narrow down your search a little.
First of all you have Log Cabins Scotland, which offers cottages, cabins and lodges all year round, chalets for weekends, and short breaks as well as holiday letting.
They have a wide range of accommodation in Argyll, The Trossachs and Loch Lomond where you can fish for salmon and sea trout as well as having fun with the ever popular coarse fishing.
Log Cabins Scotland also have accommodation on Inchmurrin Island on Loch Lomond and Loch Broom near Ullapool, two particularly scenic areas.
Glenshee
Near Glenshee, Glenbeag Mountain Lodges, www.glenbeag.co.uk has four cozy log cabins, and from there you can explore Pitlochry and Braemar, as well as visit the Braemar Highland games on 1st Sunday in September. Make a note on your calendar!!

Cabin Kinglas

Close to Glasgow

Not far from Glasgow you have Loch Awe Cabins www.lochawecabins.com who, incidentally, welcome pets (for which they charge a small fee). From here you can explore the West Highlands of Scotland, go salmon and trout fishing in places where sightings of eagles and ospreys are a regular event. You are about 29 miles from Oban here.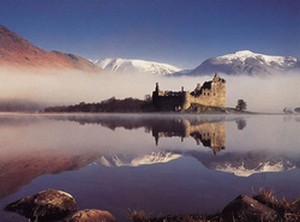 Loch Awe


These are forest cabins and there are trails for walking, also bird watching, cycling trails, pony trekking, fishing, diving, sailing, and shooting. Boat hire is available from Dalavich Marina so you can spend an enjoyable day fishing or exploring Loch Awe`s castle ruins and enchanting islands.
Loch Lomond & Trossachs National Park
In the Loch Lomond & Trossachs National Park in Scotland you have the Chase The Wild Goose Cabins in the Argyll Forest. Check them out at www.chasethewildgoose.com

You are close to the film set for the Harry Potter movies here..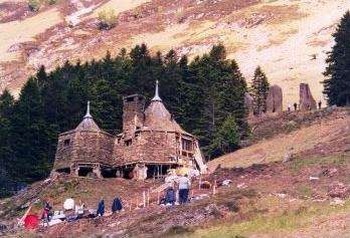 Harry Potter Film Set near Fort William


Chase The Wild Goose cabins and chalets are delightful, and give you access to the Argyll Forest..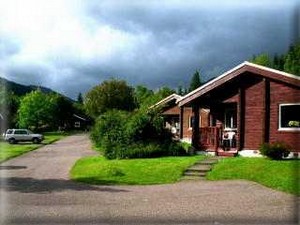 Chase The Wild Goose Lodge


Also here you have Benview Luxury Lodges, www.benviewlodges.com who, besides having their own purpose-built riding arena also can arrange private riding lessons. For those who love to walk, they are also only 5 miles from the start of the West Highland Way and 10 miles from the delightful village of Callander.

Callander



Plockton and the Isle of Skye
Four miles from the Isle of Skye, near the picturesque village of Plockton,you have Duirinish Holiday Lodges www.duirinishlodges.co.uk. (picture at top of page is one their cabins)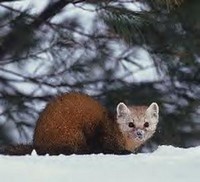 Scotland's Reclusive Pine Marten


This is a wilderness visited by roe deer, pine martens and birds of many varieties. Living in this cabin would make you feel like Snow White (or Rob Roy if you're a fellow!)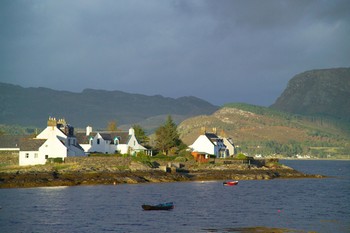 Plockton


Plockton itself has nice restaurants and bars if you don't feel like cooking - and many don't, so don't be shy about admitting it! - you can also hire a boat here, take a seal watching trip..there are also marina facilities here.
These Canadian log style and Scandanavian chalet type cabins have room for up to four guests. They welcome dogs, there is a children's play area, and each cabin has a private barbeque and washer/dryer facilities. There are nine wooden lodges in all.

Inverness Area
Near Inverness, the gateway to the Highlands, you have Wildside Lodges, a group of 12 self catering lodges and log cabins set along a wooded bank of the River Fechlin. The River flows into Loch Ness at Foyers (on the quiet and beautiful south side of the loch).
Check them out at www.wildsidelodges.com These cabins and lodges are only a small sample of the wide variety of self-catering accommodation in Scotland. To cast a broader net ...

Try www.scottishholidays.net
or www.selfcatering-in-scotland.co.uk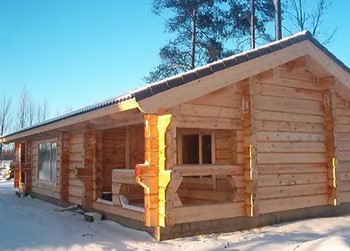 Log Home

If you would like to build your own environmentally friendly log cabin, and/or have a hand in designing it yourself.. or simply have one built for you, contact...

Return To Home Page
Return to Accommodation Page