Inside Scotland - News You Can Use!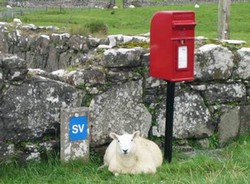 Inside Scotland is a monthly newsletter that updates you regularly on what's new in Scotland, dedicated to bringing you, the visitor, the best that Scotland has to offer.
Inside Scotland brings you news and updates you can use, whether you are visiting Scotland for the first time, you have just returned or planning to return, as almost everyone does! It brings you current information about the best places to visit, upcoming events, what's new in Scottish culture and all the latest happenings.
Designed to keep you up to date with everything new and relevant and what you need to know.
I look forward to keeping you in touch with all things Scotland!