Scotland Luxury Travel by Train and Sea Cruise
Scotland is probably not usually associated with luxury.. Wild landscapes maybe, dark mysterious lochs as deep as the mountains are high, majestic mountains.... Makes you think of... mountaineering, rockclimbing, camping..becoming one with nature..and that surely is exhilarating...


But some folks enjoy Luxury..
What if you could enjoy all this rugged landscape AND still luxuriate..now that would be perfect!
Scotland now offers the visitor several ways to do just that. From land or sea...from a very special train..or an exceptional cruise ship..no matter what the weather, you can see the best of scenic Scotland - in luxury...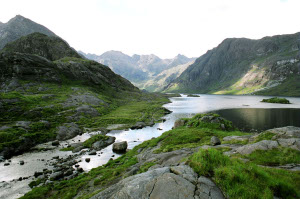 Being piped aboard at Waverly Station, Edinburgh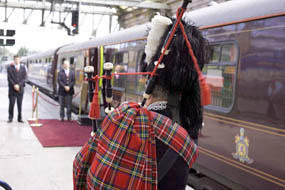 This is the Orient-express owned Royal Scotsman operated by The Great Scottish & Western Railway Company, With it's wonderful dining, observation car, beautifully appointed cabins...now that's one way to see Scotland in comfort!..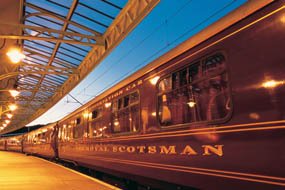 At one end of the train is perhaps the most distinctive vehicle, the Open-ended Observation Car. It comfortably holds all thirty-six guests at any time.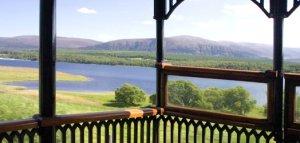 View from the Observation Car

A beautifully appointed cabin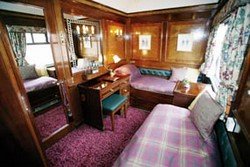 A luxurious dining car with glorious dining! Heaven!.. Some evenings people wear the kilt to dinner..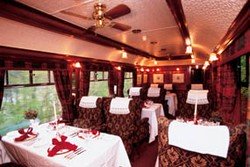 The running order of The Royal Scotsman carriages is: Observation Car with verandah viewing platform; Dining Car Number One (Raven); Dining Car Number Two (Victory); State Car number one, two, three, four and five; and a Service Car. The sequence is in running order from the rear so guests can best enjoy the passing countryside.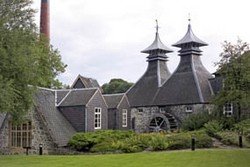 Distillery at Strathspey

The train goes north from Edinburgh over the Forth Bridge and into the heart of the Highlands..
During the journey you can disembark to visit a distillery, enjoy fishing, clay pidgeon shooting, visit a castle, or just take a walk in the Highlands..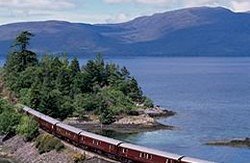 When you've done that..relax in the comfortable sitting room with great big picture windows and watch the passing beauty....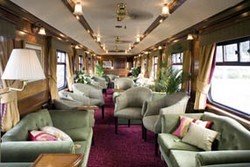 This is a map of one of the routes that the train covers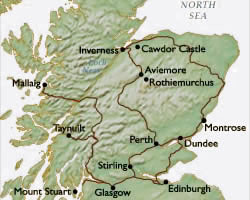 For more information and details about journeys, dining, tickets and planning your route visit the website at http://www.royalscotsman.com.This is a train you don't want to miss!


about Scotland Luxury Cruises....