Scotland Walking - The Country Was Made for It!
See Scotland walking or hiking. It is the best way to experience the magnificent scenery, in a country made for it!...with its open spaces, mountains, coastal vistas and traffic-free paths you can lose yourself in a whole other world... and the experience can be other-worldly! As you can see from these pictures of walking in Scotland...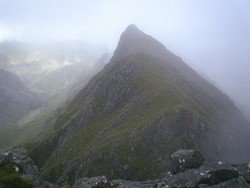 The Fife Coastal Path, Great Glen Way, Speyside Way, Rob Roy Way, Arran Coastal Way, West Highland Way, Borders Abbey way, Cuthbert's Way, Cateran Trail..all these names conjure up such lovely images...and the trails live up them too! These are just a few of the scenic trails you will love to follow...


Below is a map of the route of the Rob Roy Way....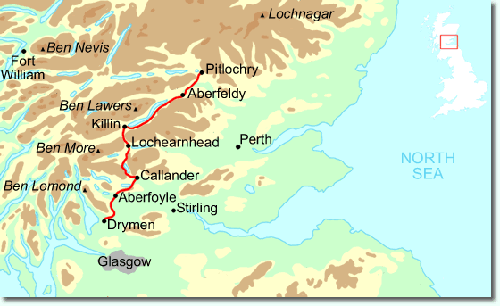 This is a map of the route of the West Highland Way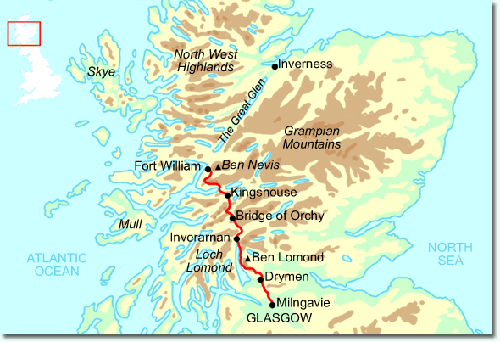 For more routes, maps and information visit www.visitscotland.org/walking. This will give you all you need and more....


Some Practical Tips




Most "serious" walkers and hikers will already be aware of the safety precautions when out walking in Scotland or hiking in the hills and mountains, but just in case...!

An Ordnance Survey Map has just the right amount of detail for walkers and hikers..so carry one with you (in a waterproof bag preferably!) I know I keep mentioning the changeable weather, but it definitely matters when you are out and about in Scottish countryside!..You also need ro carry a compass and know how to use it! Mist can come in quickly in the mountains and it is easy to get lost.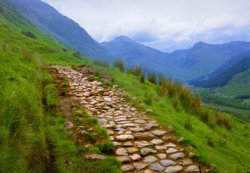 If you are going walking in Scotland further than an short amble you should take a rucksack, waterproofs, a sweater, hat and gloves, plus some food and something to drink. Good walking boots or strong shoes are essential! Also remember to let the hotel know your route and when you expect to be back. If you have a mobile phone with you, (that can be a life-saver!), remember before you go to leave that phone number with the hotel.

The site made especially for walkers and hikers www.go4awalk can give you maps, directions, routes and all the details of walking, camping and hiking you would ever need to know.